Specialty & Custom Kayak Tours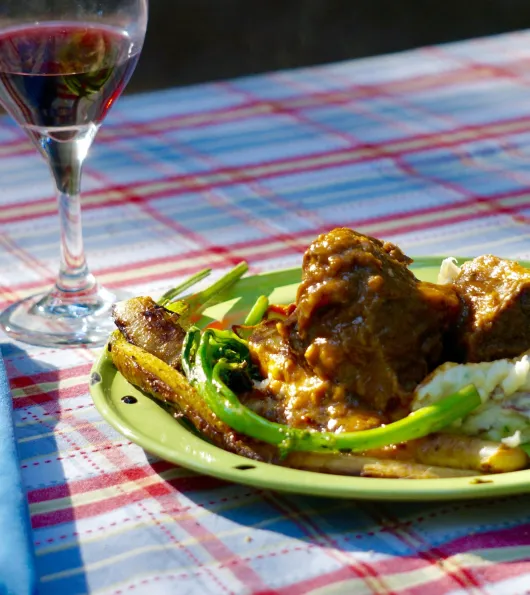 multiple options - all fantastic
Join for a Unique Adventure!
We offer multiple options slightly off the beaten path that some will find most enjoyable!
All of these are generally recommended for experienced to novice paddlers who are in good physical condition.
Contact Us For Reservations!
Sucia 5 Day Overnight Kayak Tour
Paddle to one of the most unique islands in the San Juan Archipelago! Sucia Island lies just north of Orcas Island and is a prehistoric river bed turned on its side; the sandstone is filled with fossils! A favorite of everyone who visits, Sucia Island State Park is the perfect destination and only accessible by private vessel or kayak.
The route to Sucia will depend greatly on group ability and weather. The trip is likely to begin in Friday Harbor and then paddle to Jones Island for one night of camping, before continuing on the following day to Sucia. Spend one night on Sucia before making your way back to Roche Harbor with a stop on Jones or Pt. Doughty on Orcas along the way. The Sucia 5 day requires unpacking/packing each day and maximizes your paddling time.
Sucia 5 day is recommended for experienced paddlers or novice paddlers in good physical condition.
Self-Supported Multi-day Sea Kayak Tours
Also called a "self-guided" tour, this tour is an ideal experience for scout groups, school camps, or experienced outdoorists who have the needed camping equipment to operate a multi-day tour, but lack the sport specific sea kayak equipment and professional knowledge of the waterways surrounding the San Juan Islands. That's where we come in!
What San Juan Outfitters Provides:
We provide a professional San Juan Outfitters sea kayak guide, plus all sport specific sea kayak equipment which includes expedition double and expedition triple Northwest Sea Kayak brand sea kayaks, PFD (personal flotation device), spray skirt, and paddle, plus commercial permit. Our San Juan Outfitters guide is the chief safety officer on the water during the multi-day tour. 
What You Provide:
You provide all other required camping equipment to operate your multi-day tour. This includes tents, sleeping bags, camp kitchen equipment, cookware, all meals, personal clothing and toiletries, and campsite fees. 
Pricing is $150/person/day, plus fees & WA State sales tax. A minimum of 4 guests for a 3-day tour is required to operate a self-supported sea kayak camping tour. Choose from the Classic Itinerary or Island Hopper Itinerary. Family self-supported tours are also welcome! Want more time on the water? Consider scheduling a 4 to 6 day self-supported tour in the San Juan Islands!
Savor Seattle Food Tour: 3-Day Gourmet Sea Kayak Expedition
In partnership with Savor Seattle Food Tours, we offer a unique "pampered paddling" experience complete with gourmet cuisine and Washington wine.
As featured in
 Sunset Magazine, 
Seattle Magazine
, and Travel + Leisure Magazine.
Instead of the typical camping meals, our guides prepare gourmet meals using recipes developed by Savor Seattle's founder, Angela Shen. This is the ultimate trip for the foodie who enjoys nature, the outdoor enthusiast who loves a great meal, or anyone who would like to relax on a beach with a glass of wine after a day of kayaking in the beautiful San Juan Islands.
Each meal is prepared expertly in the field and features menu items such as braised short ribs, raspberry white chocolate cheesecake, and Fran's Chocolates for your happy hour treat. Each dinner and happy hour is paired with a selection of Lost River Winery's wine.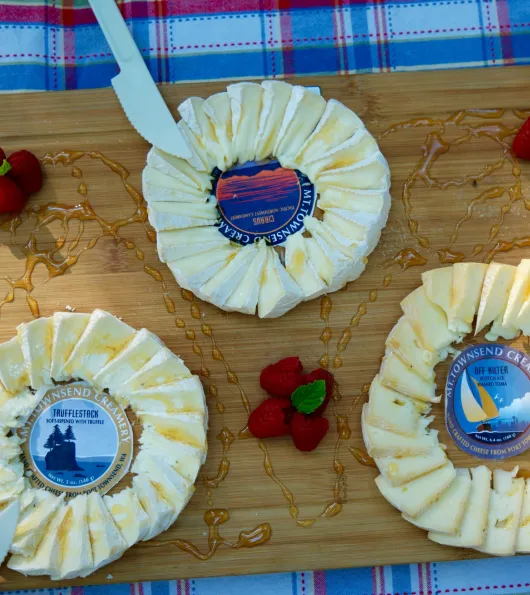 OUR GUIDES AND ATTENTION TO CUSTOMER SERVICE IS AMAZING
San Juan Island's Only All-Inclusive Multiday Tour
San Juan Outfitters provides top-of-the-line gear and fresh meals. All you need to pack is your personal clothing and toiletries, which we make easy with our packing checklist. All gear provided, from tents, to sleeping bags and pads, to camp pillows are provided and included from brands such as REI, Mountain Hardware, and MSR. All meals from lunch on day one through lunch on the final day are prepared fresh in the field by your guide. Dietary restrictions? No problem! We can accommodate most dietary restrictions including gluten- or lactose-free, vegetarian, and Kosher. We use local, organic, and fresh ingredients whenever possible and meals include menu items like breakfast hash and pasta primavera. All participants are required to complete and return their pre-trip questionnaires, which are used to get to know you a little better!