Roche Harbor 3 Hour Family Kayak Tour
Primary tabs
Roche Harbor 3 Hour Family Kayak Tour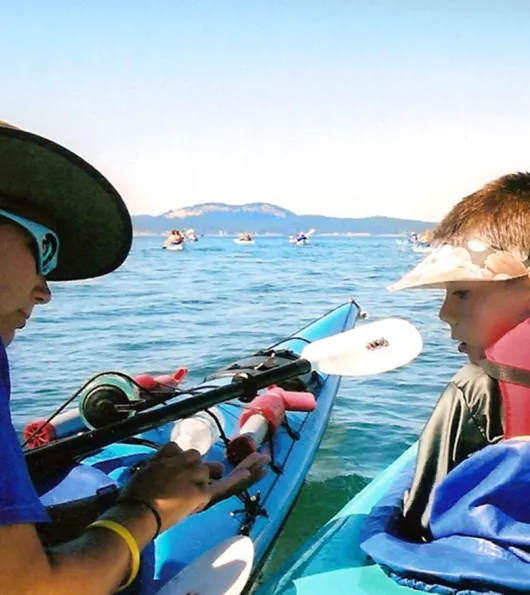 Children Ages 6-12 years
Guided Sea Kayak Tours for Families
Our family tours stay in the protected waters on the northwest corner of San Juan Island.  Often stopping at Posey Island State Park for tide pooling and exploring, the Family 3-Hour Kayak Tour is fun for the whole family! But don't worry-- this isn't a "kiddy kayak tour."
Family 3-Hour Kayak Tours emphasize a hands-on wildlife experience-- hold your first jellyfish, sea star, and other shore life. You might also have a chance to explore a kelp forest as you look for seals, otters, and other marine life.
Our exclusive launching facility at Roche Harbor and our finger kayak docks provide safe and easy access to the water. Our kayak guides are great at making sure kids feel comfortable and empowered! Our guides are great at engaging with people of all ages. The first part of your tour will cover safety and a "how to" portion, making sure each paddler is ready for the adventure!
What to Bring & Wear: 
Warm layers and/or quick drying clothes

Wind breaker

Footwear you don't mind getting wet

Camera and/or binoculars

Sun protection

Snack

Water bottle
Please no alcohol, tobacco, or marijuana.